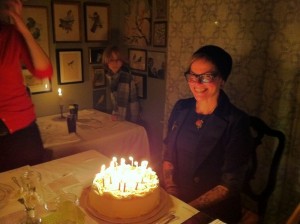 My daughter, Lisa, and her partner, Clay, are here for a long week-end to celebrate her birthday. They are both vegans so her local vegan friend invited us to her home for dinner. She made fried vegan chicken (an oxymoron, you say?), mashed potatoes, mac and cheese and the most divine mushroom gravy. Steph brought cole slaw and collard greens. I contributed the vegan birthday cake and wine. I bought the cake at a local bakery — Irish Oatmeal cake — and it was delish. The whole meal was fantastic.
The photos were taken in a dark room with my new iPhone. Not too bad!

I rephotographed my Twelve X Twelve quilts. The color is more true, now.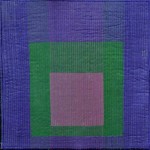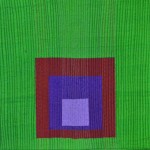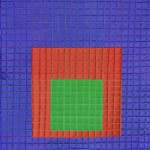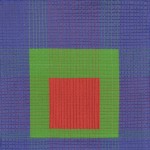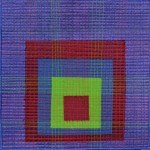 The last one is the one which will be the official Twelve X Twelve piece.
I am really getting the urge to get in my studio and do some playing and experimenting. I am postponing my weekly challenge for one more week unless I get to it tomorrow. The girls are here until Monday morning. I have to get up early that day for some training on Drupel for the new SDA website. Drupel is a free and open source content management system for the web. Then, I have a field of vision test at 9:10.  So the week is starting off on a busy note.
It has been a week since the violation of our home. It has been a long week. I think I am beginning to feel as if I am getting my life back on track. There have been so many little things to take care of, not to mention the emotional strain of something like this. I just want to say a big thank you for all of your kind comments. It is very appreciated.