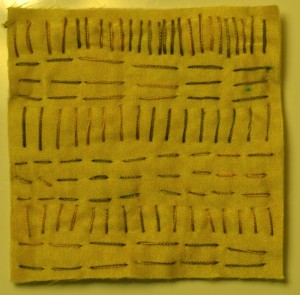 I have stitched on a couple of yellow 3 x3's. I will need to rephotograph these in better light when I get home.
We made it to Seattle, yesterday, after dropping Scooter off at the canine camp. We had a great time yesterday. We are staying in the University District and can walk to restaurants and shopping. The SDA conference was at a Unitarian Church that was close by.
Yesterday, we drove downtown to see the Gauguin exhibit. I enjoyed it so much. I like seeing a body of work from a famous artist and then reading the signage to discover how their work evolved. Gauguin was very influenced by the work of other artists and it was not until his later years that he was freed to find his own voice.
Today's conference was jam packed with good stuff and great surface design work. The conference started off with a panel discussion of surface design then, now and the future.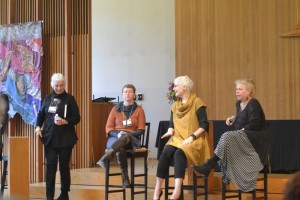 Barbara Smith, on the left, was moderator. The panel was Marci Rae McDade, new Surface Design Journal editor, Lou Cabeen, Professor of fiber and art at Univ. of Washington and Jane Dunnewold, new president of the SDA board of directors. The conversation amongst the panel was excellent.
I attended 3 break out sessions. One on felting, one on Awakening the Creative Spirit and one by Jane Dunnewold on exploring your visual language. All were different and inspiring. Stefano Catalani, director of the Bellevue Art Museum gave the key note address. He is Italian and a charmer. I always love hearing him speak.
Tomorrow morning, we will go to the reception for the member's show and then head home.
One of the special things at the symposium was the selection of surface design swatches donated my members. Here is some eye-candy.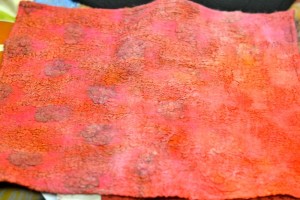 Nuno felt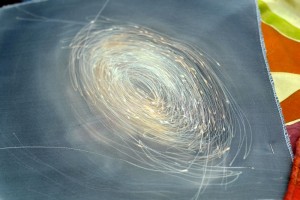 Shibori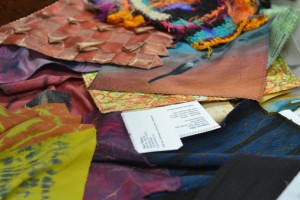 An assortment of goodies.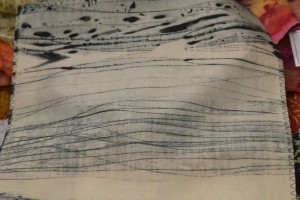 Indigo shibori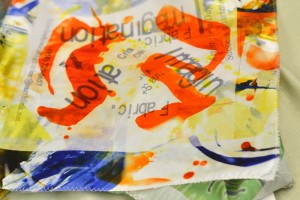 Printed swatch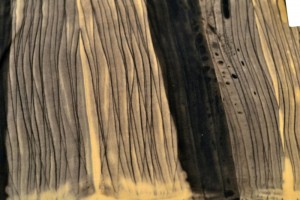 More shibori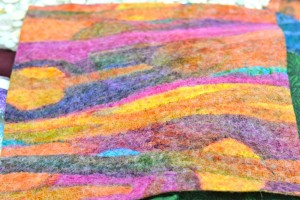 Another fun nuno felted piece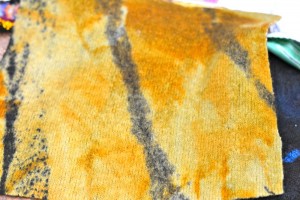 This piece was knitted, felted and shibori dyed.
We were all gifted with some nice gifts in a burlap goody bag. I am so impressed with how well this symposium was organized and presented. Congrats to the Washington State SDA group.
I am tuckered out. Time for bed. Ta!