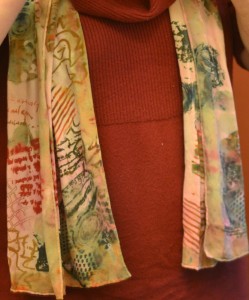 After finishing that big quilt, I have found it hard to get back in the groove. I finally finished cleaning my office. Lots of recycling and organizing and sorting through archaeological layers.
That is a photo of the gorgeous scarf that I purchased from Rayna Gilman. I love it so much. I wear it as often as I can. I get so many nice comments about it, most people assume it is something that I made — I wish.
Today, I had thought about my son becoming a father. In my mind, I saw him holding his little girl, and I started sobbing. I am so happy for him and Jayme. I can't wait to see what our little girl will look like and what they are naming her. I keep my iPhone with me all the time — I want to know when things are happening.
Here are the two latest 3 x 3's: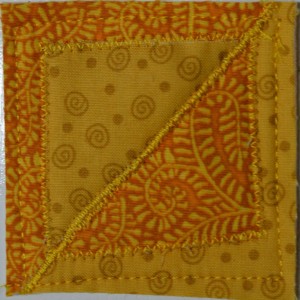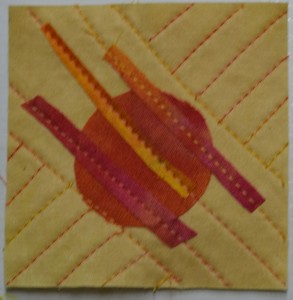 So, tomorrow, I will start work on my next piece. I printed a photo to use as inspiration. More about that tomorrow.