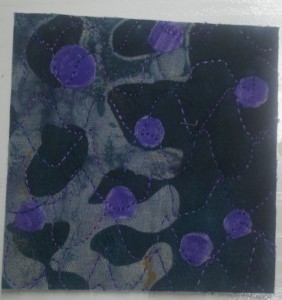 This looks a bit wonky! And it is a very dark blue-green. And the last of the blue-greens. Here is the batch.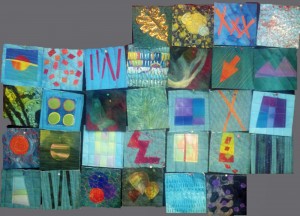 September will be red-orange. I went searching for fabrics and didn't find very much so this could be challenging.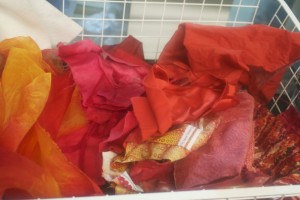 I also got some work done on my kelp blocks for the water piece I am working on.
It was such a beautiful day here in Portland. I love the lingering of summer in September. This morning, Mr C and I attended a memorial service for the husband of a friend.  It was a nice service with a lovely reception. Nice to see many friends. At my age going to one of these gets you thinking!
Can't believe that it is Labor Day week-end. Hope to have a BBQ with the family and go to the Art in the Pearl. We were married on labor day week-end, but our anniversary isn't until Wednesday.
Hope you have a great week-end.