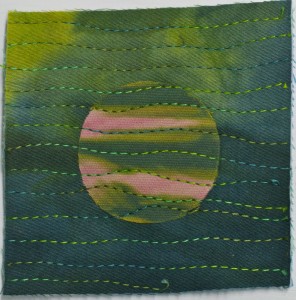 The only thing I have to show is a 3 X 3. Most of my last two days have been spent at the computer, writing and editing my magazine articles and an SDA survey.
I have a splendid week in California coming up. Lots of family time. I hope to see some of my old Sonoma County quilty friends, too.
Mr C has a meeting in Corvallis tomorrow morning, so Scooter and I will ride along and hang out taking walks and reading and knitting until he is finished and then, we will be off to the coast for a drive down 101 to Arcata for our first night. Then on to Bodega Bay. Steve's brother has rented an ocean front house.
I like the looks of this weather forecast.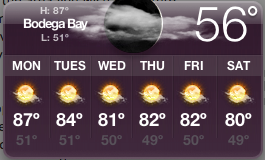 I am mostly packed. Just last minute stuff, and we will be off early in the morning.