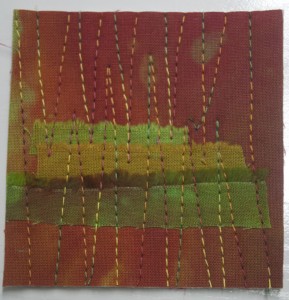 I was up at 4 and at the Quilt Show by 5. Our segment didn't happen until 6:45 so we had a lot of waiting to do!
Here is Drew doing a promo with a long arm dealer.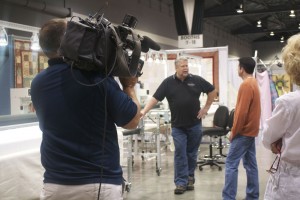 Here he is with one of the show organizers, Geri Grasvik, and the best of show quilt. One of those Swarovski crystal studded quilts – this one was from Germany.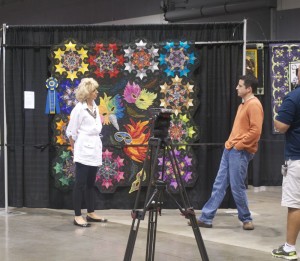 Here is a link to a video of Terry and I doing our schtick. Enjoy! Our time was cut short so our scripted plan fell apart, but Drew is good at punting and just rolled with it.
I went back out to the show for a bit after lunch and took some photos. You can see some of the Twelve exhibit on the Twelve blog. I came home and slept for two hours so that I could stay awake to watch Project Runway.
Here are two of my quilts in the show.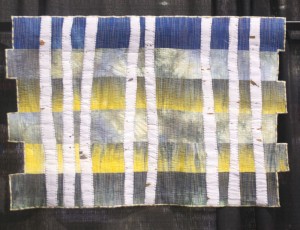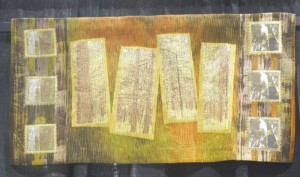 The lighting on Forest was really harsh as it was hung up quite high.
Here are some quilts that I liked. I put the label for each one underneath.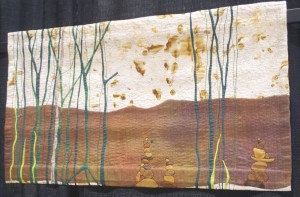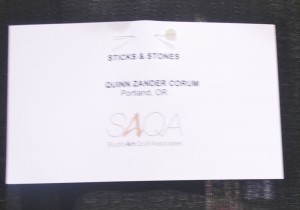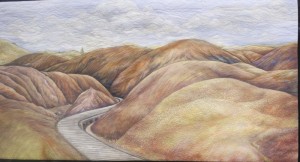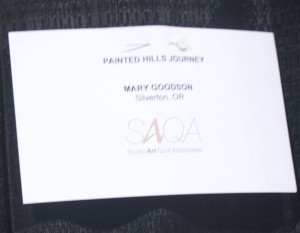 I was so excited to see this Painted Hills quilt!!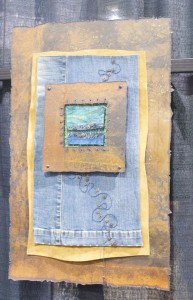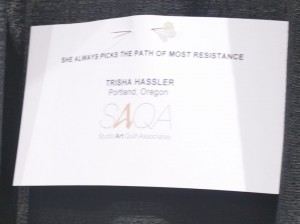 Trisha uses metal in her quilts.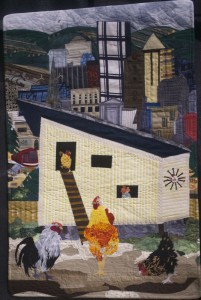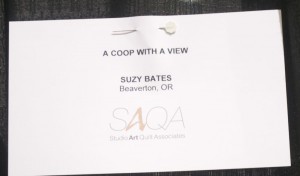 I just love this quilt by my friend Suzy. Many people have chickens in their backyards in Portland – you can have up to 3, but no roosters.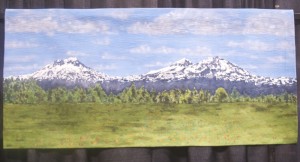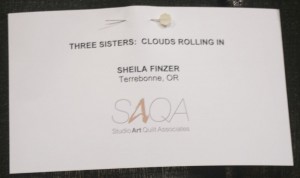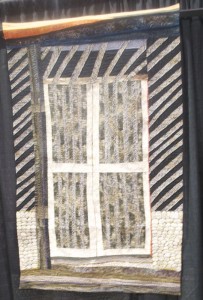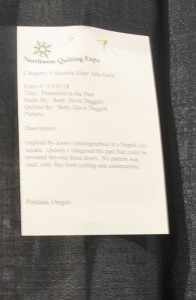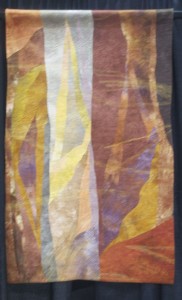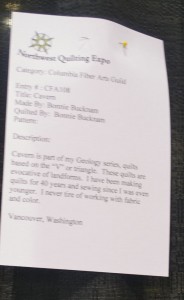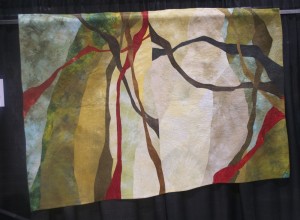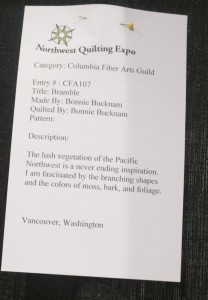 I really love Bonnie's quilts. I use a lot of her handdyes.
Not much else to say tonight. I am too tired.