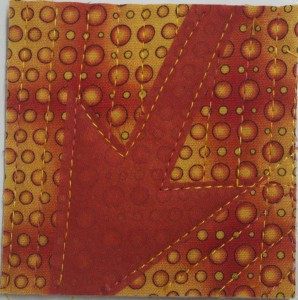 I have been busy and no time to blog. The lecture and workshop with Elizabeth Barton was fantastic. I recovered from my virus in time to enjoy the 3 days of creativity.
There are not photos to show from the workshop because it was mainly cerebral. I had a great breakthrough for a theme/series I have been thinking about. Elizabeth had us choose a theme, describe it in terms of form vs. content and then write a paragraph about the meaning to you. I came up with several ideas for a series that I have been wanting to do, but felt stymied. More on that in the future.
Today, I have been catching up at home – laundry, shopping, cleaning up the place. We even went to Costco and stocked up on stuff. This afternoon, I worked in the studio and office. I got caught up on 3 x 3s and started printing the signage for the Twelve by Twelve show which gets hung this next week for NW Quilt Expo – Sept 20 -22.
So here are the other 3 x 3s for the week.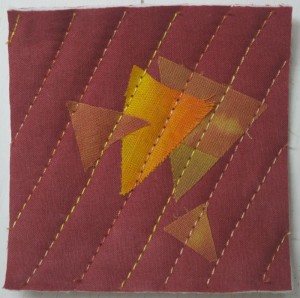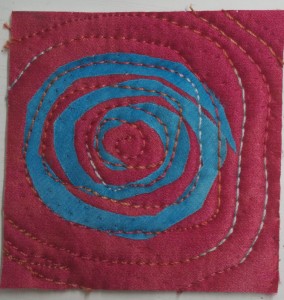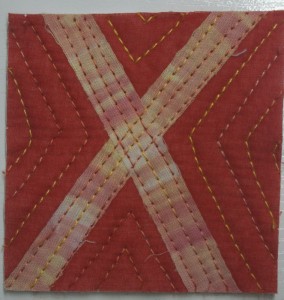 Have a great week-end.