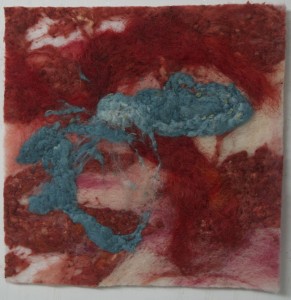 Here it is Friday and I am so behind in my studio work. Tomorrow, I am heading down to Newberg to see Regina Benson's exhibit and attend her lecture. Then tomorrow night we have a dinner date with Mr C's boss and some other former GE employees.
Yesterday, I didn't get much done except take part in back to back SDA conference calls and a Go To Meeting computer conference. Then I picked up M & M at school while Jack and Stephanie were off celebrating their 15th anniversary. We had such a good time with the kiddos. I love having them come to stay with us.
So, of course, it was a busy morning getting them off to school. I managed to select the background for my maverick twelve piece and got it quilted.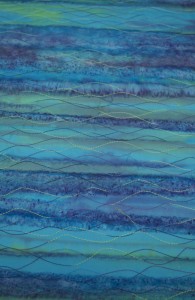 I will have to boogie to get this done on Sunday for a Monday reveal.
Here is my latest acquisition from the SAQA auction.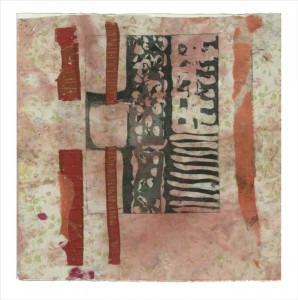 I have long been a fan of Yael David-Cohen's work.
My daughter, Lisa, who is home from her 3-week trip to Scandinavia, is not letting any grass grow under her feet. She released her second font designed in collaboration with a font designer. I am excited to say that it is named after me – Geraldine.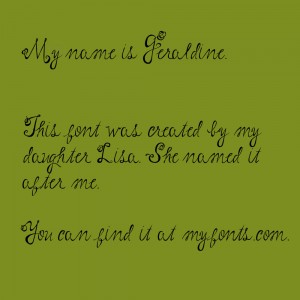 Isn't that cool. You can find out more about it, here.
And here is today's 3 x 3.