…six to go.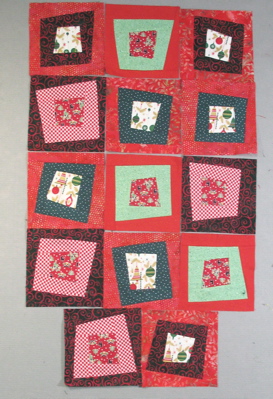 Here is a close-up.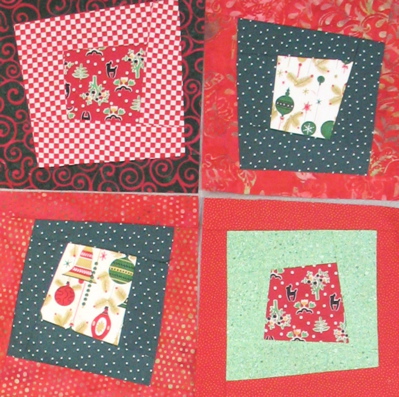 I found some great red batiks in my stash that are working very nicely in these blocks. I plan to make 4 runners from these fabrics.
Thanks for all your concern regarding my falls. I want to emphasize that I mentioned them because it is so rare for me to tumble. I have great balance, and I am quite resilient.
I thought I would be in pain today, but I am fine. I managed to get in 72 minutes of walking. Part of it in the sun this morning. At dusk, Maggie and I went down to the Rhodie Garden and it was breathtakingly beautiful. The sunset across the river was reflected in the reservoir, and the light was unbelievable. I should have had my camera, but you know how that is!!