Just a quick check-in. I have spent most of the day nursing a very bad head cold. I made it to my studio just long enough to whip up 5 more dupioni blocks for a Mod Log Runner for my dining room table. I used two different tiny striped fabrics for the centers.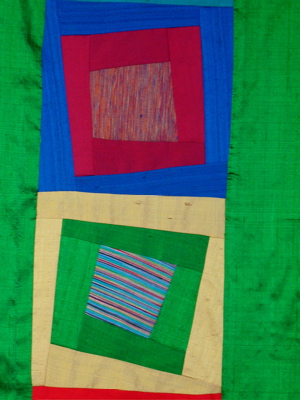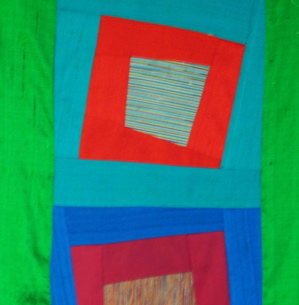 Here it is ready to be sandwiched and quilted.

I am loving this.
Now, I am going to load up on some cold meds and hit the bed.