You have to love a day that includes museum viewing and lunching with friends and some creative time in the studio.
Today, my STASH group met at the Contemporary Craft Museum to check out the current exhibit and to do some shopping. I bought this funky little creche. It is hand carved, painted and embellished with flocking.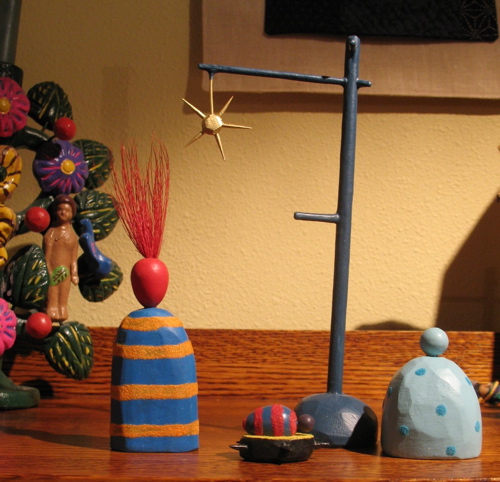 We then had lunch at the Park Kitchen, a few blocks from the museum. It has a very unusual menu. I had clams braised in cider with apples, onions and greens. It was so delicious.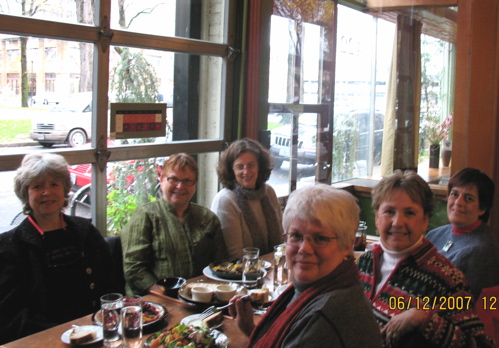 Here we are, back row: Reva, Moi, Linda. Front row: Terry, Beth, Gale.
I loved this painting of dogs enjoying some fancy drinks.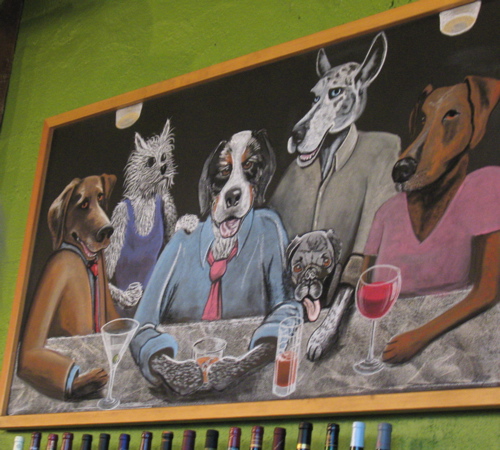 We shared two delicious desserts. Pear Frangipane tart and a Chocolate Ginger concoction.
When I got home this afternoon, I laundered my cotton Christmas fabric and worked on the dupioni silk runner. It is all quilted and waiting for binding. These things could become addictive. I have really enjoyed the mindless piecing.
Here is a close-up. I have enough of the stripe to use for binding, but I am not sure if that is what I want. What do you think?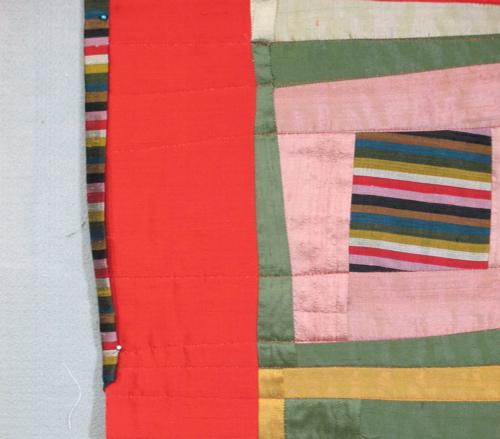 Tomorrow, we are going out to hunt down a Christmas tree. After school, M & M are coming to help me decorate the tree and to spend the night. Warning – cute pictures will be posted in the next couple of days.