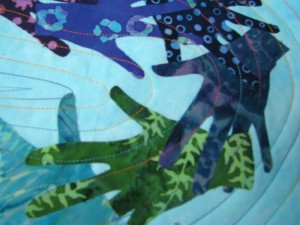 I have done more work on these hands. I did some swirly quilting with a rainbow thread. It looks great.
Now, I am adding some embellishment. Since this is a piece to commemorate 15 years of the Quilt Art List, I had to do some embellishing. It is where I learned about embellishments — the good, the bad and the ugly. As a general rule I am not a fan of embellishment unless it is done with some intent.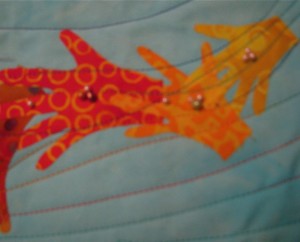 This photo is blurry, but you get the idea. I am enjoying the zen of doing handwork.