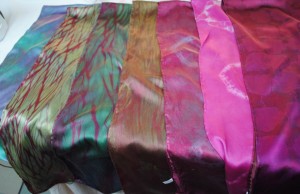 …try try again.
These are quite spectacular, but not what I had imagined. I made an error in following Jan Meyers Newberry's directions. I forgot that I was working on silk and not cotton. Black dyes do not dye silk the same as cotton so I ended up with red instead of black. These are the 15 inch wide scarves. These are the 11 inch wide pieces: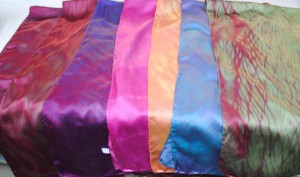 Here are a couple of detail shots of the larger scarves: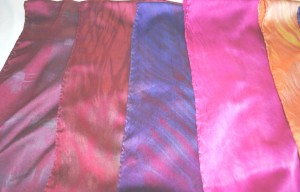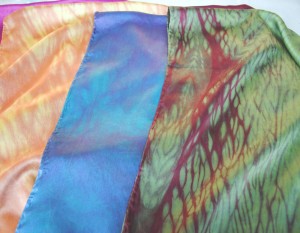 The turquoise and fuchsia scarves were not over-dyed with black.
Here are some random pieces of linen, cotton and silk that  I threw into the dye baths: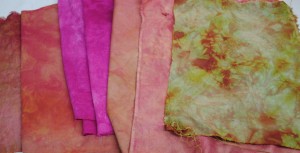 Undaunted, I underpainted six more scarves and I will use silk black on them to see what happens.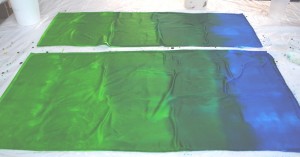 I was not happy with the yellowish orange shibori so that is being over-dyed with rust and I am dyeing two more chartreuse scarves to be over-dyed with black.
I am having fun and focused!! Time to update the SDA website. I will check in with the new results tomorrow.