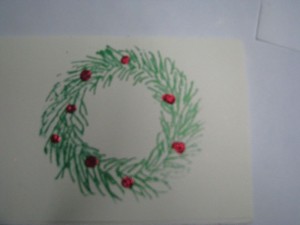 I love making my own Christmas cards. Sometimes I do fabric. Sometimes, I create something with photos and print. This year, I am screen printing and embellishing.
First, I drew a wreath with an India ink pen.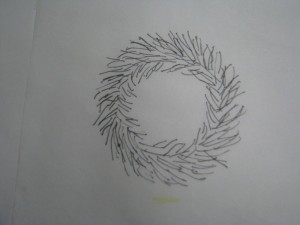 I created a thermofax screen. I printed the wreath on cards. I printed a message and our names on the inside first.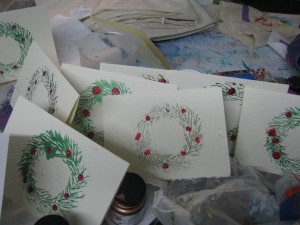 The card at the top of this post has glitter balls. This one is foiled. I found that foiling on the paper was difficult so I switched to Elmer's glue and glitter.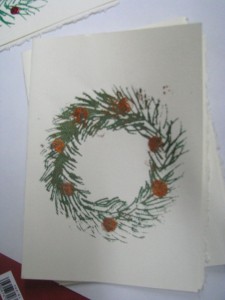 I printed some on silk which I may stitch to cards or use for postcards.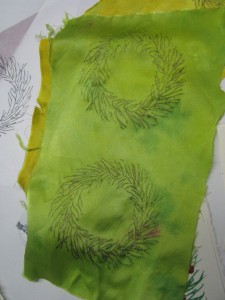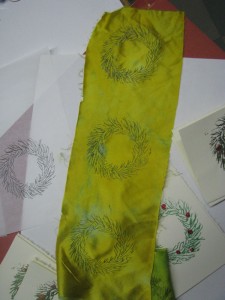 This past week-end, we had lots of festive activities. I finished decorating the tree and adding some other holiday touches to the house.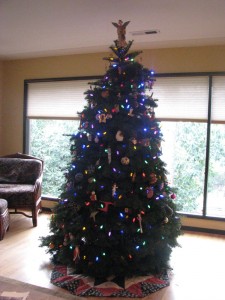 M & M and their parents came over for homemade pizza last night. Milo has two front teeth missing. I tried to get him to grin so that I could take a photo. I got this photo that does not show the missing teeth. He is so darned cute!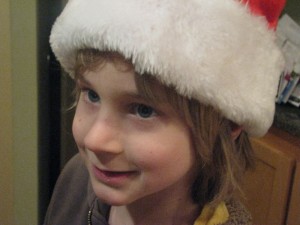 I hope you are enjoying your holidays, too!