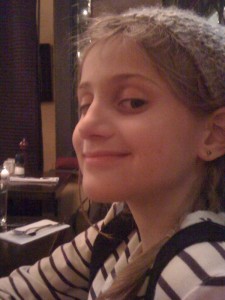 Our little girl is growing up. I remember the day 10 years ago when she was born. I was there videotaping the event. Steph finally told me her name and I went home and knitted Miriam on the top of her Christmas stocking so that she would have it for her first Christmas a week later.
Today, she got her ears pierced and so she did all of these weird poses for me so that I could photograph her ears.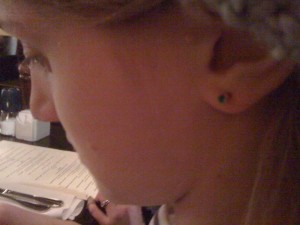 We went out for dinner at Papa Haydn which is renowned for their desserts. Mr C and I shared a very decadent pumpkin bread pudding.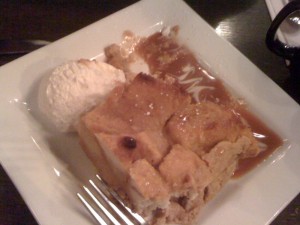 Here is Steph photographing Mia and her cake, Buche de Noel.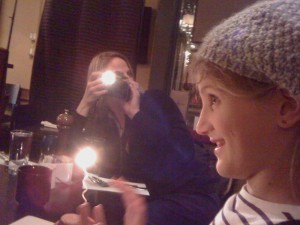 It had a peppermint flavored white chocolate filling and was covered with frosted macaroons.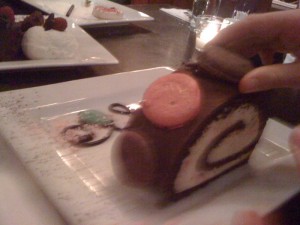 I am exhausted. I did not sleep well for a variety of reasons. I had to go to the lab early for routine blood work. Everything was just about perfect. I am doing well for an old lady. If I would lose 10-15 pounds, I would be perfect! Ha.