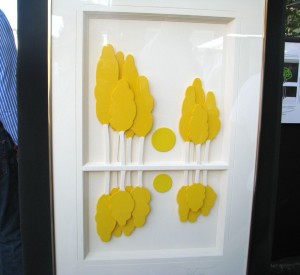 We had so much fun this week-end. Saturday afternoon, we parked our car at the cathedral and took a nice walk down to Art in the Pearl. The weather was perfect for walking through the city. I had my camera and got some nice photos.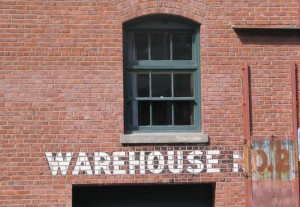 We hadn't been for the last couple of years. We really enjoyed it. The art seemed better than the last time we went. Here is a 3-D aspen piece – tree art always catches my eye.
I loved these sculptures.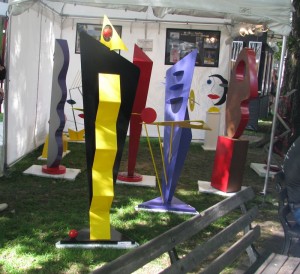 In one area, they had work that was a collaboration of artists working in different media.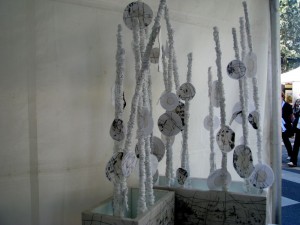 The little dangling things are fabric with printing. I guess the other part is ceramic. This piece was ceramic with basket weaving.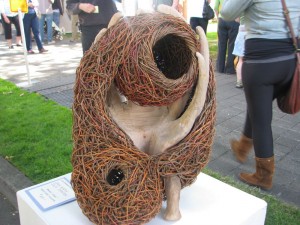 This guy didn't get juried in, I guess, so he set up business out of his truck on the street, next to the venue.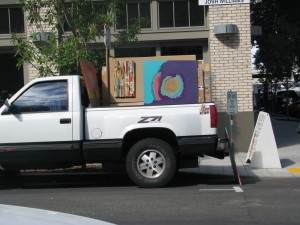 We stopped by our favorite garden art store, Dig. I saw this galvanized table on sale, but Mr C was not in to buying me a cool table for messing around on my studio patio!!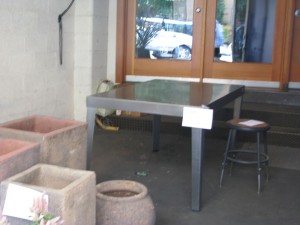 We went to a wonderful restaurant for dinner, Genoa, which is small and the service was impeccable. You pay a fixed price for a 5 course Italian dinner with wine pairings.
Yesterday, we went to the movies and saw The American, the new George Clooney movie. It was intense and wonderful. I recommend it.
And now, here is a little tease – the cover of our book! The book is due for release in March 2011. I hope the time flies by. You can go to our Twelve by Twelve website and join our mailing list to receive updates about the book.