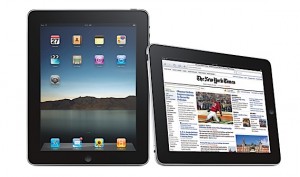 I bought an iPad. I had a couple of unexpected checks show up in the mail – sale of a quilt and a check from Lark for the book. (See the link in my sidebar – you can preorder the book from Amazon!!!) So, I succumbed to the lure of another cool Apple product. It really is cool. I think I will use it a lot for reading stuff on line and for Kindle books. I also can travel with it and still keep up with my online work. It is so slick and fast and lightweight. It is very easy to read test and photos and videos are amazing.
I had fun at the quilt show on Friday. I met up with Terry Grant before our participation in the panel discussion about Finding Your Artistic Voice. We were joined by Jill Hoddick and I think we did a great job. You can read about it on Terry's blog. Terry and I walked through the show; then, I bought lots of Superior thread and came home.
I think our show looked great. I forgot my camera so I didn't get photos. Terry put together a Blurb book about the show which we are selling. Here is the cover. I love the piece on the cover by Catherine Beard.
Here is my page: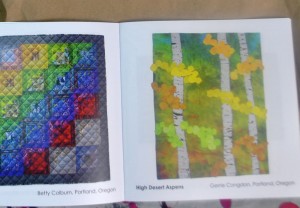 On Saturday night, we had M & M for an overnight. They are getting so grown up. We were remembering what it was like 4 years ago when they were 4 and 6 and how much more energy it took.
It is very warm here – not as warm as California, but even so, when we took our walk this afternoon, there was definitely a hint of fall.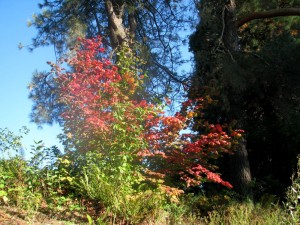 Apparently, there are lots of big spiders and webs this year. I know that I keep running into them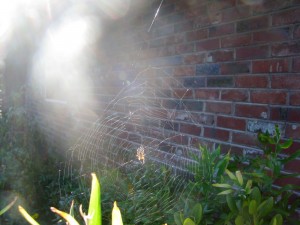 We walked down to the area where the road is closed. It is supposed to reopen at the end of this week. They have piles of stuff as they do the cleanup. I wanted to help myself to some of this rusty stuff, but was afraid of getting yelled at.
I realized that I have not post photos of Mr Scooter, lately. Here he is in a rare moment of tranquility.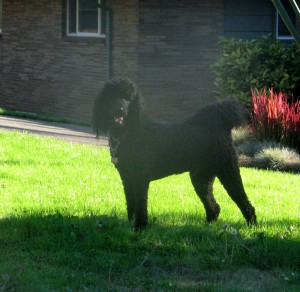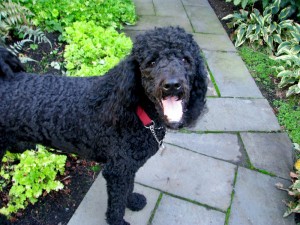 And, here is my fiber sketch for the day, titled "Intersections."
I have some great ideas for some upcoming shows. I want to get started on them. I have been avoiding the studio, but I think I am ready to get back there tomorrow. Today, I spent too much time setting up my iPad.