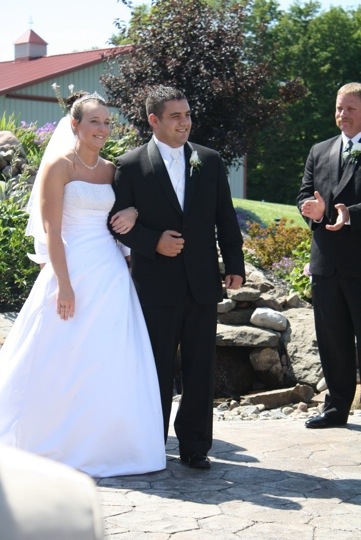 It was a beautiful day for a wedding on Saturday. We gathered on a hilltop overlooking the beautiful central New York landscape.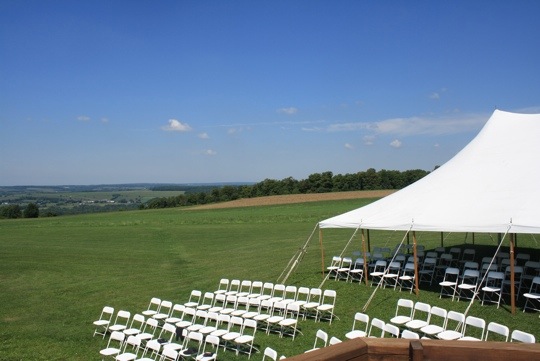 The flower girls were adorable.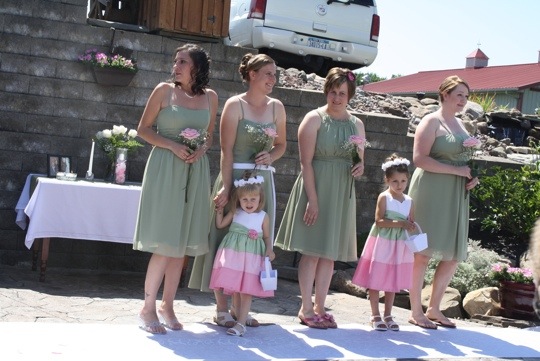 And the ring bearer was charming.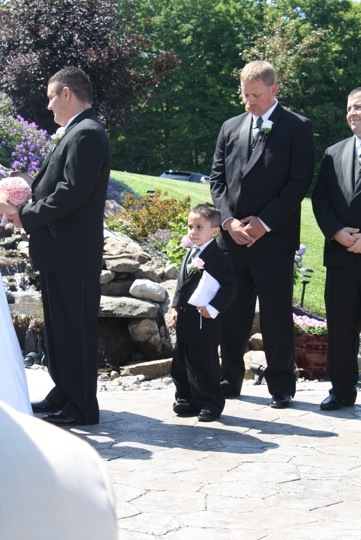 At the reception, we ate great food and danced and enjoyed seeing family and old friends.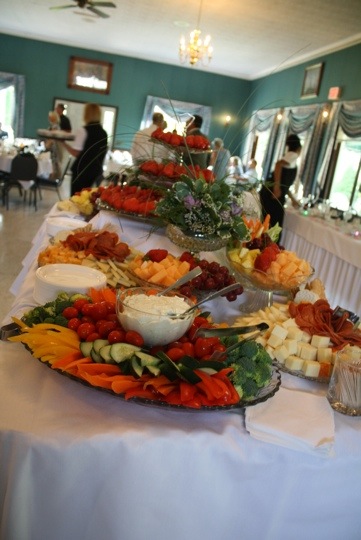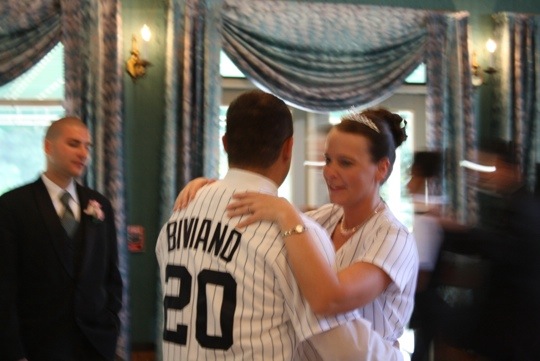 The bride and groom are Yankee fans and went to NYC to see a game for their honeymoon. She called today, all excited, because they met Dennis Leary and had their photo taken with him. The groom is a fireman, thus the presence of the fire truck for photos.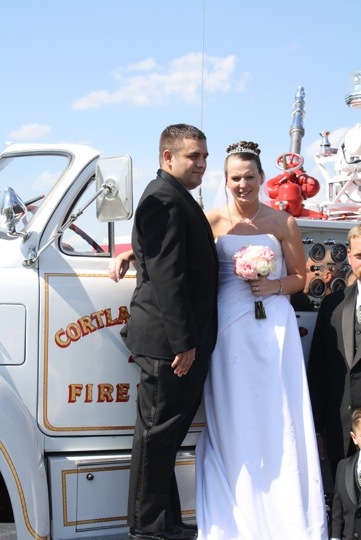 We were happy to have our daughter, Lisa, come out for the festivities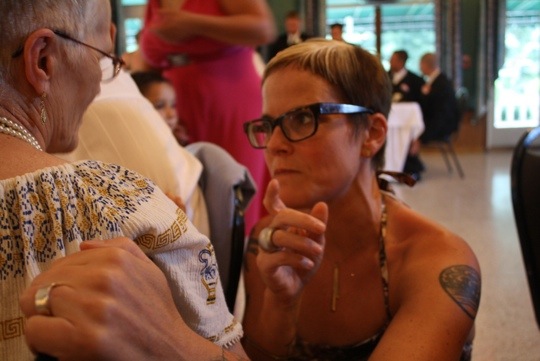 It has been a wonderful time. Yesterday, my sister hosted a brunch here at her home for a second chance to spend time with extended family. Tomorrow, we drive back to NY and turn in our car and fly home to Portland.